Our softgel delivery capabilities include vegetarian softgels such as tapioca, which meet the growing demand for clean label and natural products that are free from animal derivatives.
Perfecting the Vegetarian Softgel Production Process
Using proprietary technology, Robinson Pharma, Inc. has successfully mass produced Tapioca starch and SeaGel vegetarian softgels. This newest dosage provides superior thermal stability which exceeds that of animal gelatin, and satisfies the vegetarian and vegan requirements of your consumer base. Our first vegetarian softgel option is made from non-GMO tapioca starch derived from the root of the cassava plant. This starch is non-GMO project verified, Halal, and Kosher. Our vegetarian softgels meet many clean label standards and help our customers create product differentiation.
Our second option is derived from red seaweed, a common additive that is used in an assortment of food products (such as baby food) as an emulsifier and stabilizing agent. Its safety has been determined by the US Food and Drug Administration and World Health Organization, and it has sustainable properties and a long shelf life.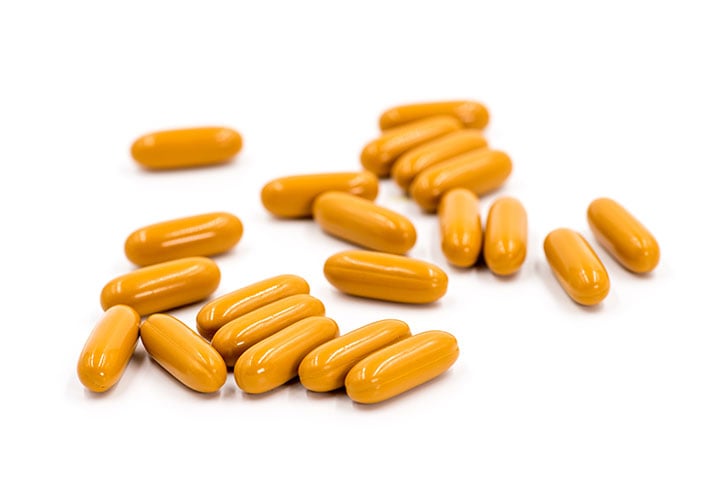 At Robinson Pharma, Inc., we have proprietarily engineered equipment which will manufacture vegetarian softgels more efficiently and in turn, will be more cost effective for our clients. Due to the thicker viscosity of the vegetarian gel, these softgels must be processed in specialized machinery to provide the highest quality product. Compared with other supplement dosage forms, vegetarian softgels have many favorable features, such as:
Vegan
Provide rapid delivery
High payload
Enhanced absorption
No odor or taste concern
No sweeteners
With Robinson Pharma, Inc.'s advanced vegetarian softgel manufacturing capabilities, you have an even greater opportunity for establishing your private-label vegetarian softgel product line or brand. Start your Quote Request today or visit our Contact Us page to inquire for more information on our variety of manufacturing capabilities and services.