As the largest softgel capacity manufacturer in the US, with more than 100 years of combined expert experience in research and development of softgels including Tapioca vegetarian dosage, combined with our 20 production lines of state-of-the-art high capacity equipment and an annual capacity of 20 billion softgels, we are able to offer short lead times to our customers. As softgels continue to become more and more popular with consumers, we have invested in our production lines to better accommodate your needs. By choosing softgels you will be able to customize the shape and color, along with the option to laser and ink imprinting to better display your products to your customers and distinguish your products from your competitors!
Softgel dosage offers significant advantages:
The best method for oil based formulations
Enhanced bioavailability and absorption of active ingredients
Market research has demonstrated that consumers perceive soft gels as more effective in its delivery system
Soft Gels feature enhanced marketability and premium value
Enhanced stability of active ingredients
Higher perceived value to customer
Hermetically sealed
Easier to swallow
Tamper evident
Low/Masked odor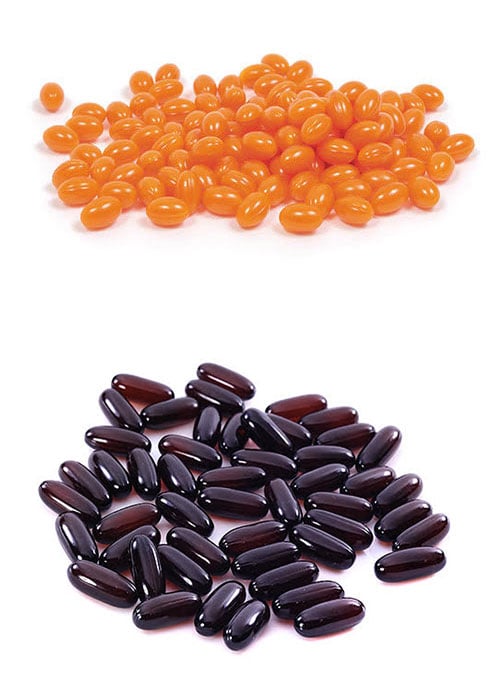 At Robinson Pharma, Inc. we strive to fulfill all of our customer's needs by adding the latest innovations and technologies. To better fulfill your business needs, we can offer you a wide variety of shapes and sizes.
Contact Us to find the right form of softgel for you or get a no-obligation quote at our Free Quote page now.