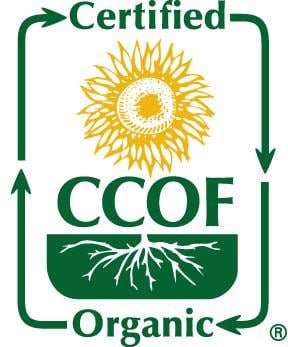 Robinson Pharma, Inc. is proud to announce that it has achieved Organic Certification by CCOF/USDA, the major organic certifier in California. All requirements for organic certification have been completed for Robinson Pharma's powder manufacturing services. This claim ensures that all powder dietary supplements and health products manufactured by Robinson Pharma retain their organic integrity from raw ingredient sourcing to throughout the entire manufacturing process. With powder, the company has plans to expand this certification to all operations within Robinson Pharma's portfolio for the convenience and benefit of its clientele.
The CCOF trade association is a major influencer in the organic movement. Since 1973, it has affected the organic marketplace, giving companies and manufacturers an opportunity to qualify products as organic through its certification process, and confirm that the quality of manufacturing methods are in compliance with organic standards. The CCOF also provides a wealth of education on the advantages of organic products and food systems for consumers. These certification programs ensure that corporate businesses can support healthy and sustainable practices by revamping processing standards, guaranteeing animal welfare, and advancing the protection of the biodiversity of the ecosystem.
The organic standards for certified products follow a number of important aspects to be considered fully organic from their sourcing, including soil quality, pest and weed control around ingredients, and the use of key materials throughout the entire process. With Organic Certification of powder products, Robinson Pharma continues to lead the way in health and wellness, while delivering supplements that can fulfill a number of claims including non-GMO, halal, kosher, and vegetarian/vegan. For organic production, materials and practices such as bioengineering (GMOs) and synthetic pesticides are prohibited. Processed products also cannot have artificial preservatives, flavors, and dyes. As such, Robinson Pharma ensures that all ingredients with this label are free from such prohibited substances for the benefit of the ecosystem, renewable resources, and consumers' interests.
Robinson Pharma, Inc. is a Southern California-based, full-service contract manufacturer of dietary supplements. Capabilities include: capsules, softgels, tablets, powders, and liquids. Robinson Pharma, Inc. possesses more third-party certifications of current Good Manufacturing Practice (cGMP) compliance from well-reputed organizations, such as NPA, NSF, and UL, than any other supplement manufacturer in the United States. For more information on Robinson Pharma, Inc.'s organic certification and its effects on powder manufacturing operations, please direct all correspondence to [email protected].