Do you already have a great formula, but need help producing it in the quantity and consistency that you require?
Robinson Pharma, Inc. has over 30 years of experience in contract manufacturing and can meet all of your manufacturing requirements.
Our state-of-the-art facility is FDA registered by the state of California. Robinson Pharma, Inc. also holds more independent certifications for GMPs than any other contract manufacturer in the United States.
As the largest softgel capacity manufacturer in the US, Robinson Pharma, Inc. can produce:
20 billion softgels per year courtesy of 20 production lines
14 billion solid-dose solutions (tablets, capsules and powders) with 3 blending suites
3000 Ton / Year Powder
130 Million / Year Bottle
70 Million / Year Blister
150 Million Year Sachet /Pouch /Stickpack
400 Million / Year Liquid Ampoule
19 production suites (7 tablet compression and 12 capsule filling
Up to 51% of our raw materials are sourced from the US. Even though we search the globe for the best raw materials and ingredients, we guarantee you that all your products will be manufactured in the USA. Robinson Pharma, Inc. also guarantees you one of the shortest order lead times in the industry, as well as packaging services.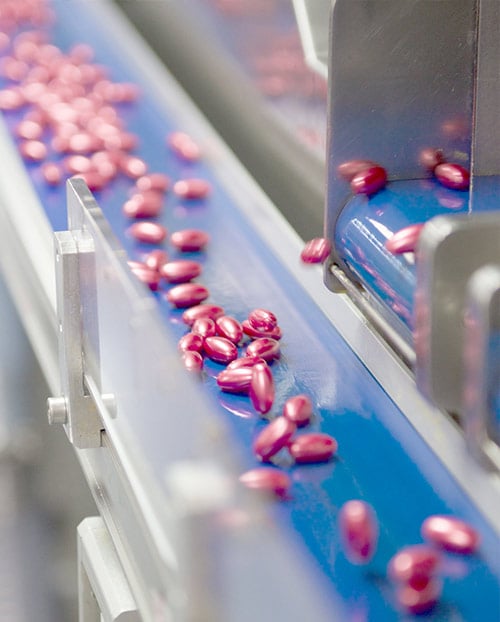 Custom Formulation and Product Development
We offer custom formulations to our customers to help you develop the product of your dream with the help of our experienced R&D staff. To further accommodate your needs we will be by your side to develop a new product from scratch.
To find out more about our manufacturing services, please Contact Us or begin ordering your supplements by going to our Quote Page now!